What is TRIKKSlet?
TRIKKSlet used to be named gameboard, but it has now been changed
"TRIKKSlet" is one or more interactive images that present a course or a learning process in a visual and flexible way. This gives you great freedom when it comes to style and expression. In addition, you can insert clickable zones that link to content you present.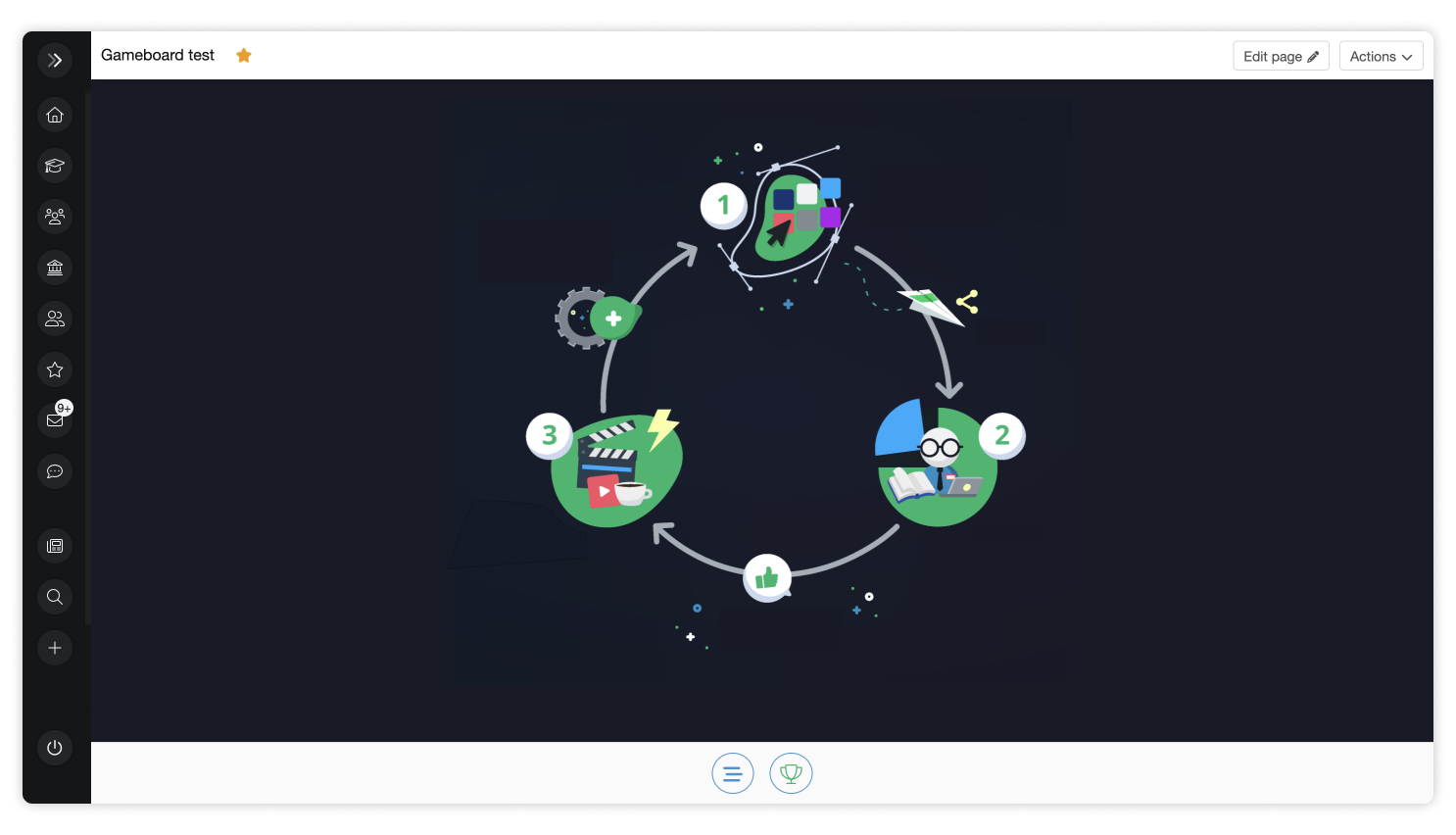 How to do it
To create a game board press Create --> Content --> TRIKKSlet


A new game board with no content will appear as in the image below.
Here are some important changes you need to make to achieve a good result.
Press Actions --> Settings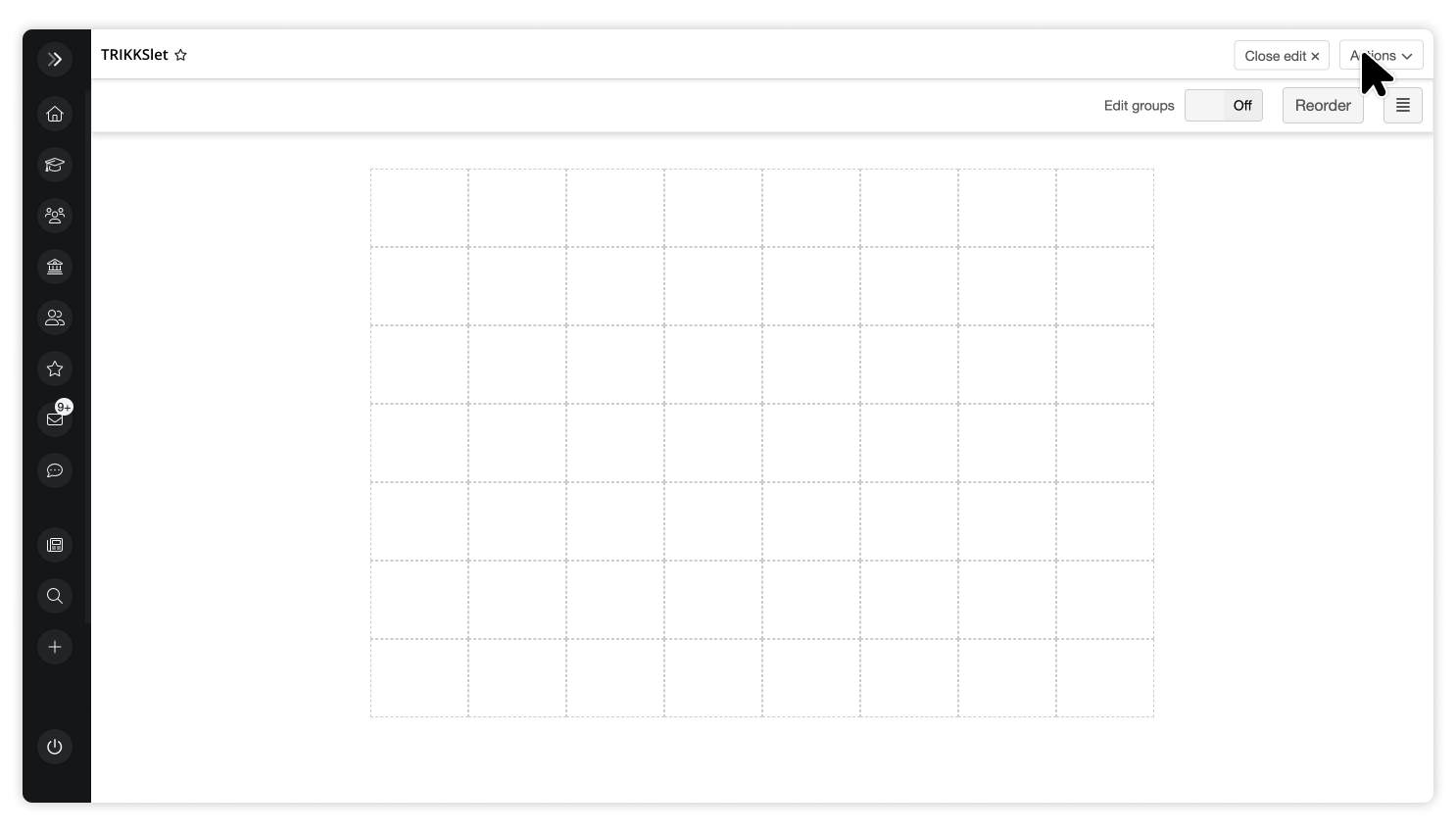 Set your own design
After that is done scroll down to Tool options and switch from grid to image. Then upload the image you want to use as a TRIKKSlet. When this is done, scroll down to Style and upload Background image. You can optionally choose a background color if this is easier. You can find this as an option under TRIKKSlet style.

Make the TRIKKSlet interactive
To add content to the game board press edit page. In the game board there should now be a grid. Here you can select a clickable zone in the grid by pressing and stretching a field to the size you want. This will produce a popup with options to reuse, or create new content.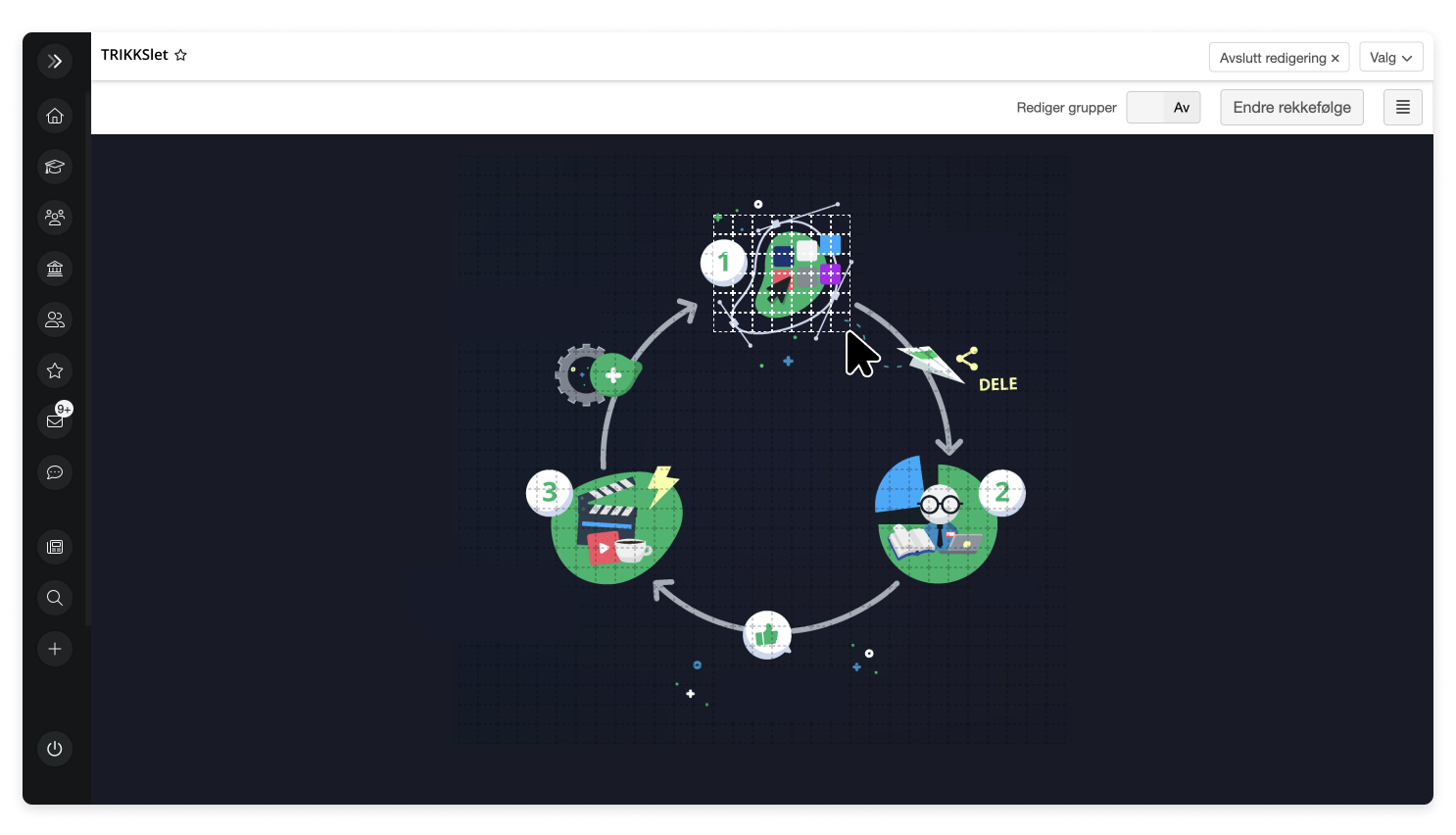 Options and settings
The TRIKKSlet already have steps. This means that we do not want to show any more graphic elements above the existing design. Therefore select "Hide task icon/image" and "Hide the lock symbol when the content is locked" - remember to press the save button. Now you have a working link with content in the game board. Repeat this step for the rest of the steps you have throughout the learning path.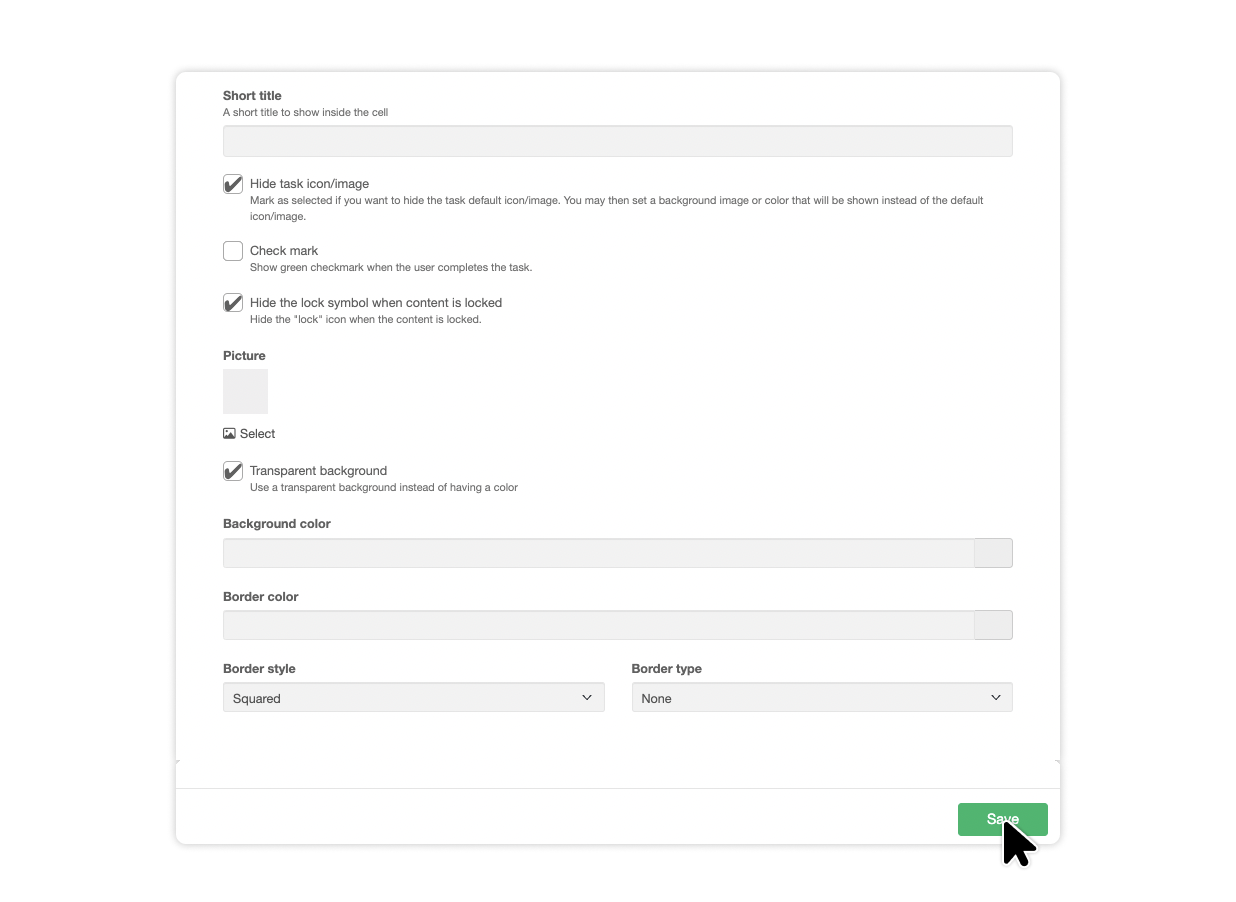 Edit or change TRIKKSlet
If you want to remove a step, move it or edit it, you can do it by turning on the "Edit group" button. When you now move the mouse pointer over the contents of the game board, you can delete or edit the content. You can also drag it to another position if you wish.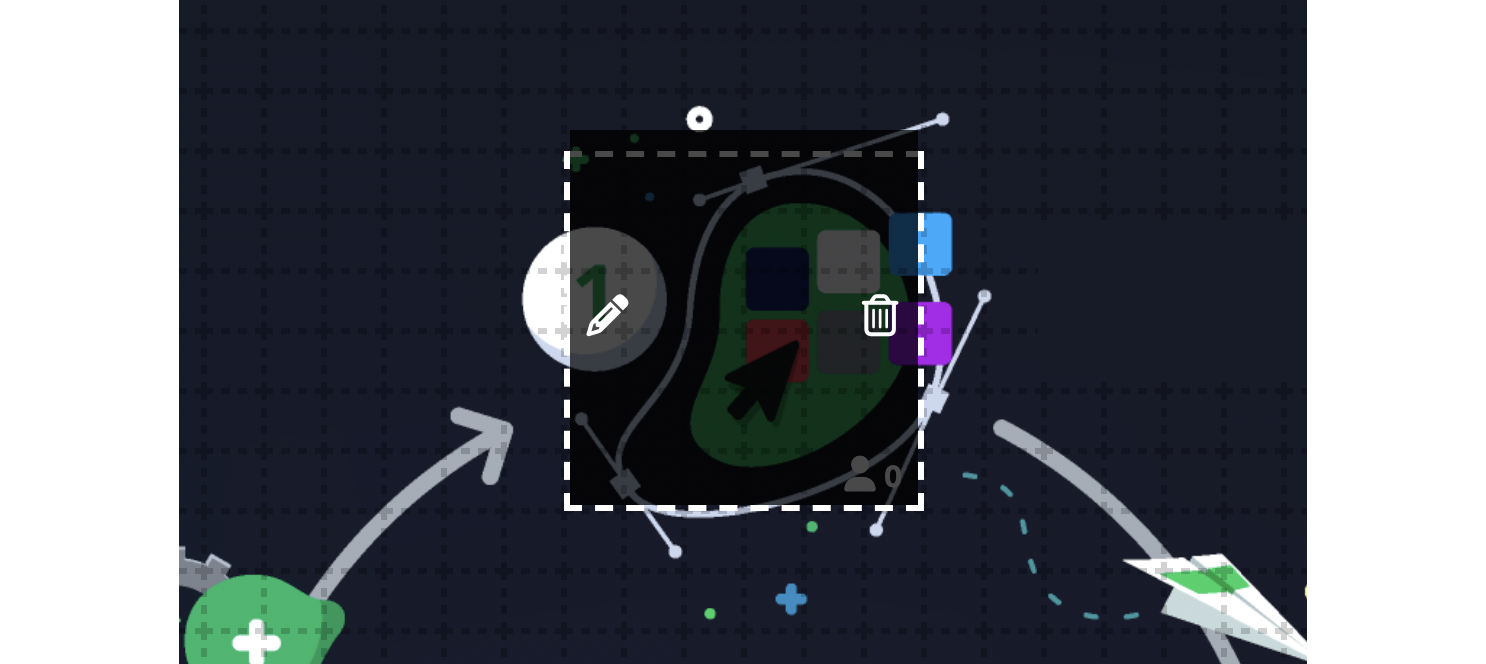 Now you have a TRIKKSlet that will be able to guide your participants through your content in a clear and good way.