As a new user in TRIKKS, there are some useful functions and ways of using the platform that may be useful to know about. We hope this will give you the best possible user experience, as well as ensure that you see the content that is relevant to you.
Onboarding
When you log into TRIKKS for the very first time, you may want to be one of those who go through an onboarding. This may vary for different users and courses, but is important for tailoring your experience. Some information may be required before you can start your learning journey, but it is also possible that you skip this step.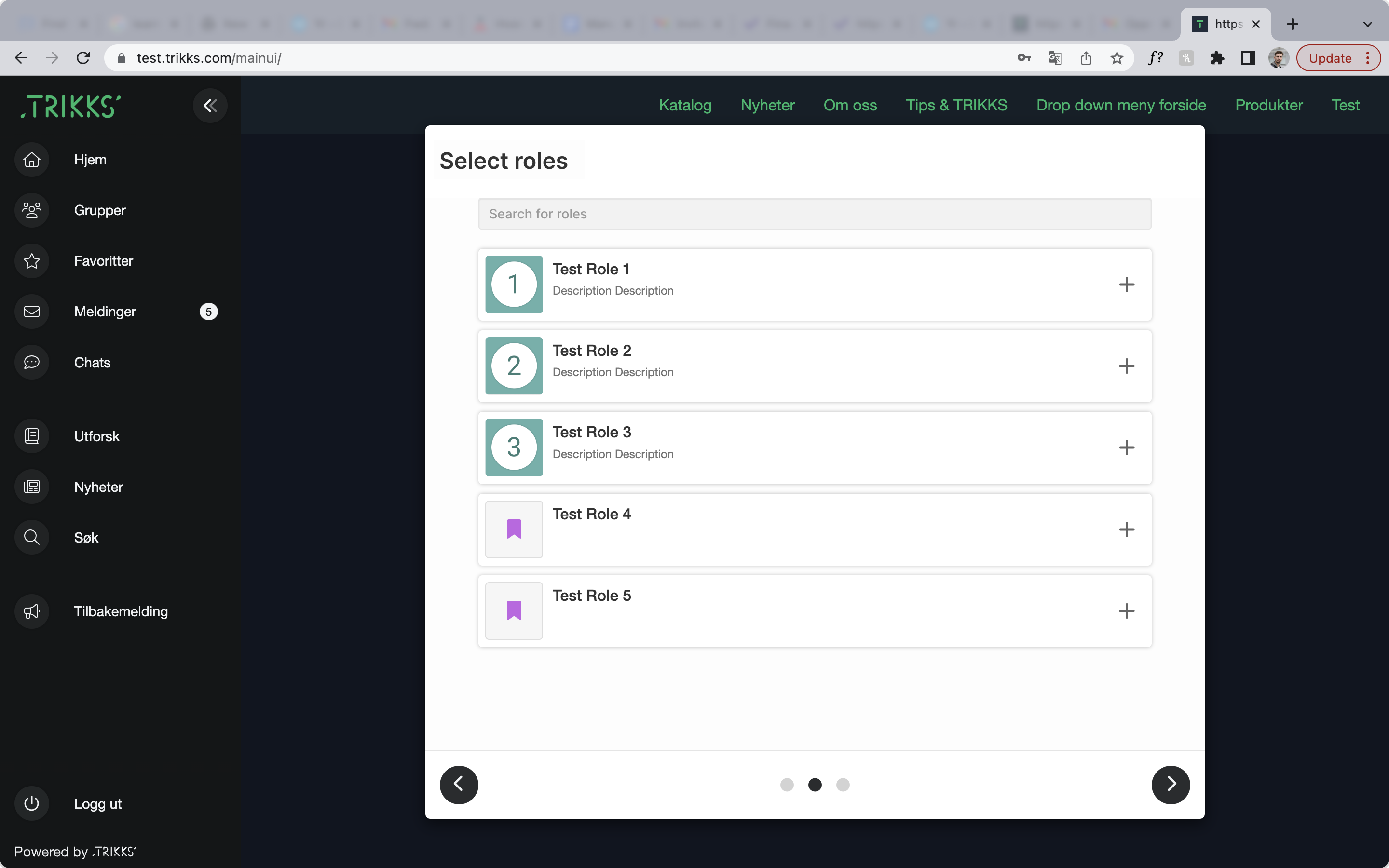 Home
Home is the portal for everything that is relevant to you in TRIKKS. Here you will find what is important to you based on your roles and interests. What you will be able to find here are courses, important links, events, communities of practice or professional networks. You can also easily find content that you have recently accessed, what is recommended, or mandatory.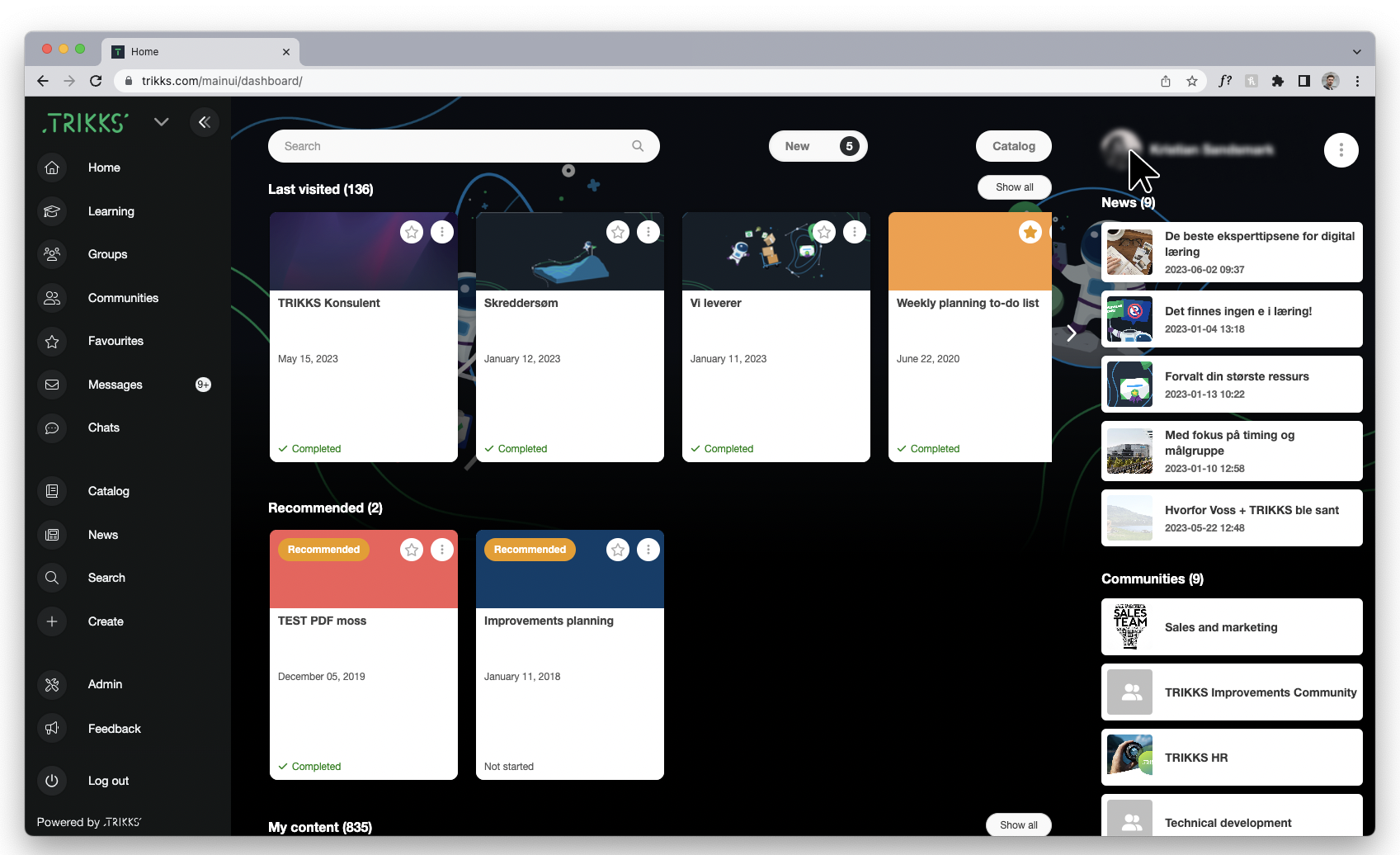 Your homepage will also show whether new content or updates relevant to you as a user appear.
Profile
In the home tab, you also get the opportunity to change profile settings as desired. Just tap on your name and go through the settings you want to show, hide, or add. Here it may also be possible for you to edit roles and interests, if those settings are active.