With the aim to provide more options for content creation and structuring within the containers, the multiple columns building block has now been made available inside the containers.
This comes in addition to the previously existing possibilities of - 'creating new content' and 'adding existing content' to a particular container.
Refer below to read the steps involved in this process:
Open an existing container or create a new one: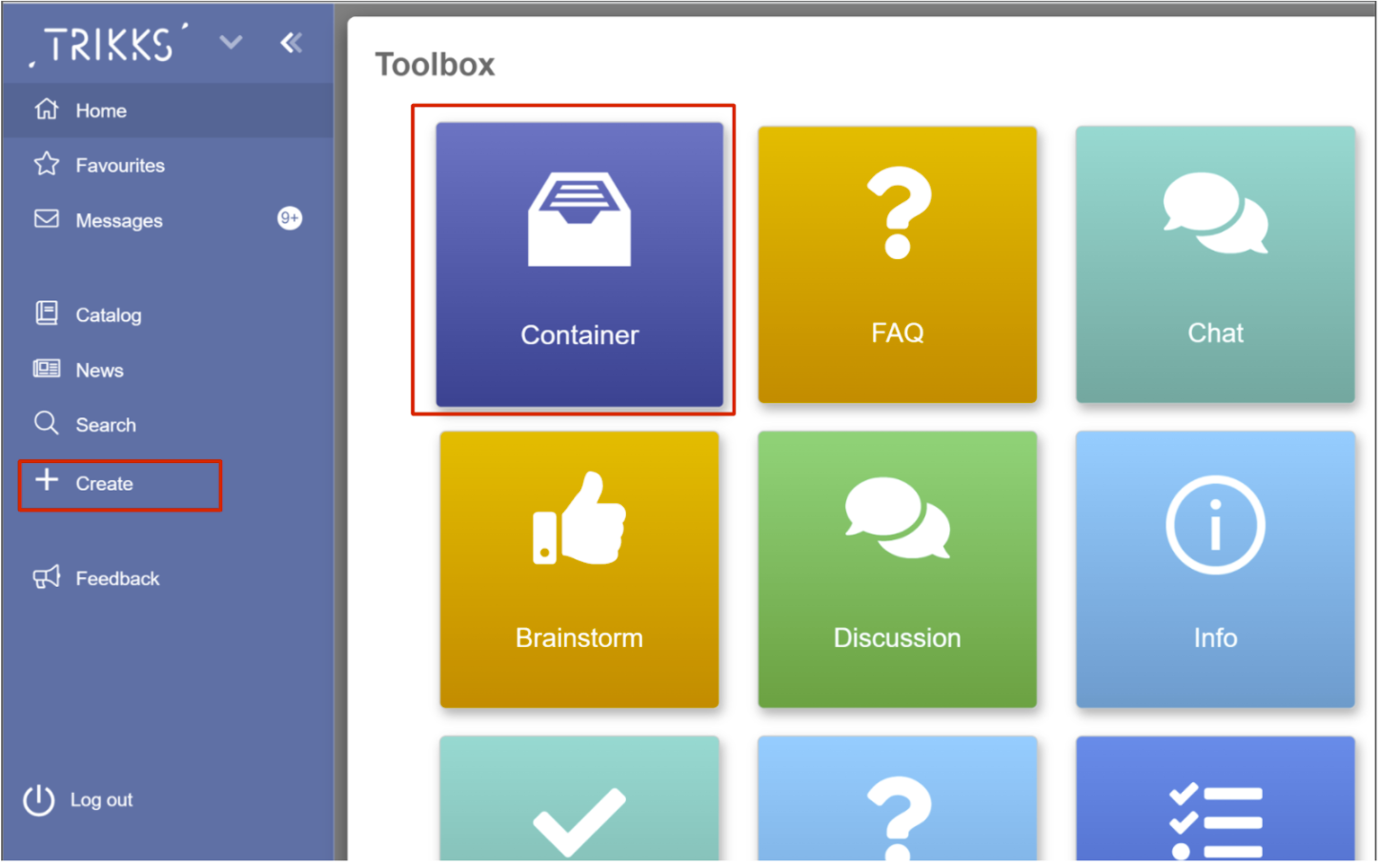 2. When inside the container, you will now be able to see the following 3 options:

3. To explore the new option of multiple columns within containers, click the first option as highlighted.
4. If you are familiar with working with this type of building block from, say, the info tool, you will notice the same editing structure opens up and you can start editing the columns as needed.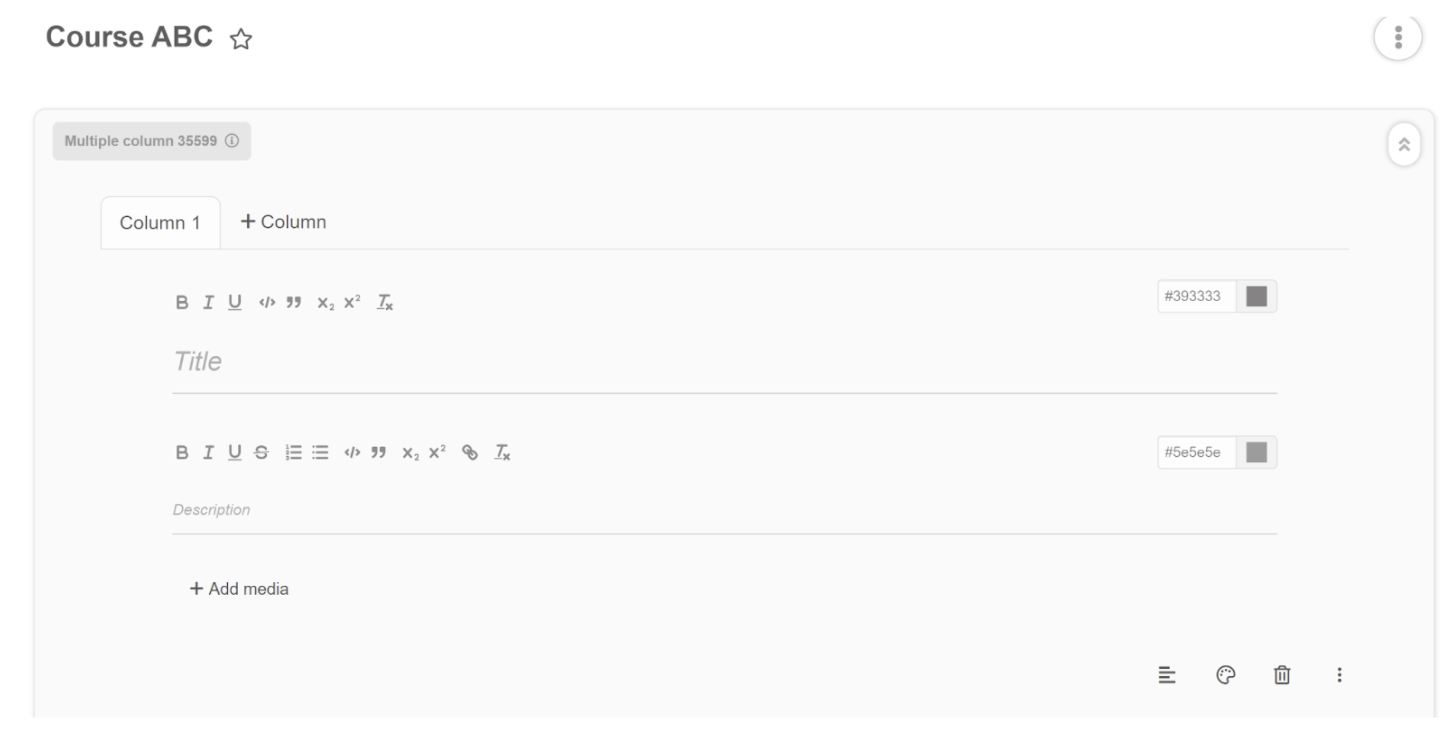 Note that you can click 'add media' to upload an image to the particular column. It is also possible to link the image to another content on the platform by using the 'link to content' option. This will give you the possibility to navigate to other parts of the course via this container.
You can also add an embed link or link to other URLs outside of the academy.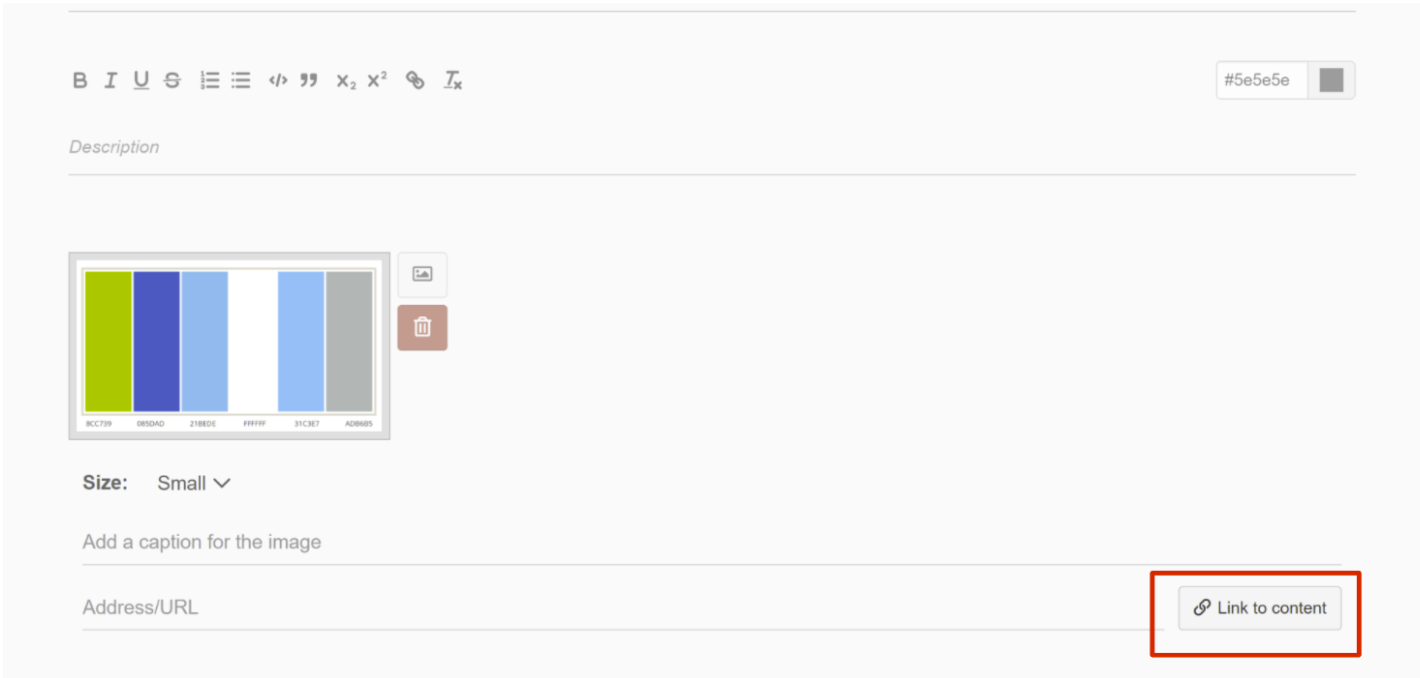 We hope that the content authors will benefit from this new feature introduced within containers.
If you have any questions or feedback, please let us know at support@trikks.com.