When you login to the platform for the first time, you will find the academy language as the one setup as default by the academy administrators. Never the less; you can change it to the language you prefer at any time.
This can be done by clicking home, user profile, then preferences & settings tab: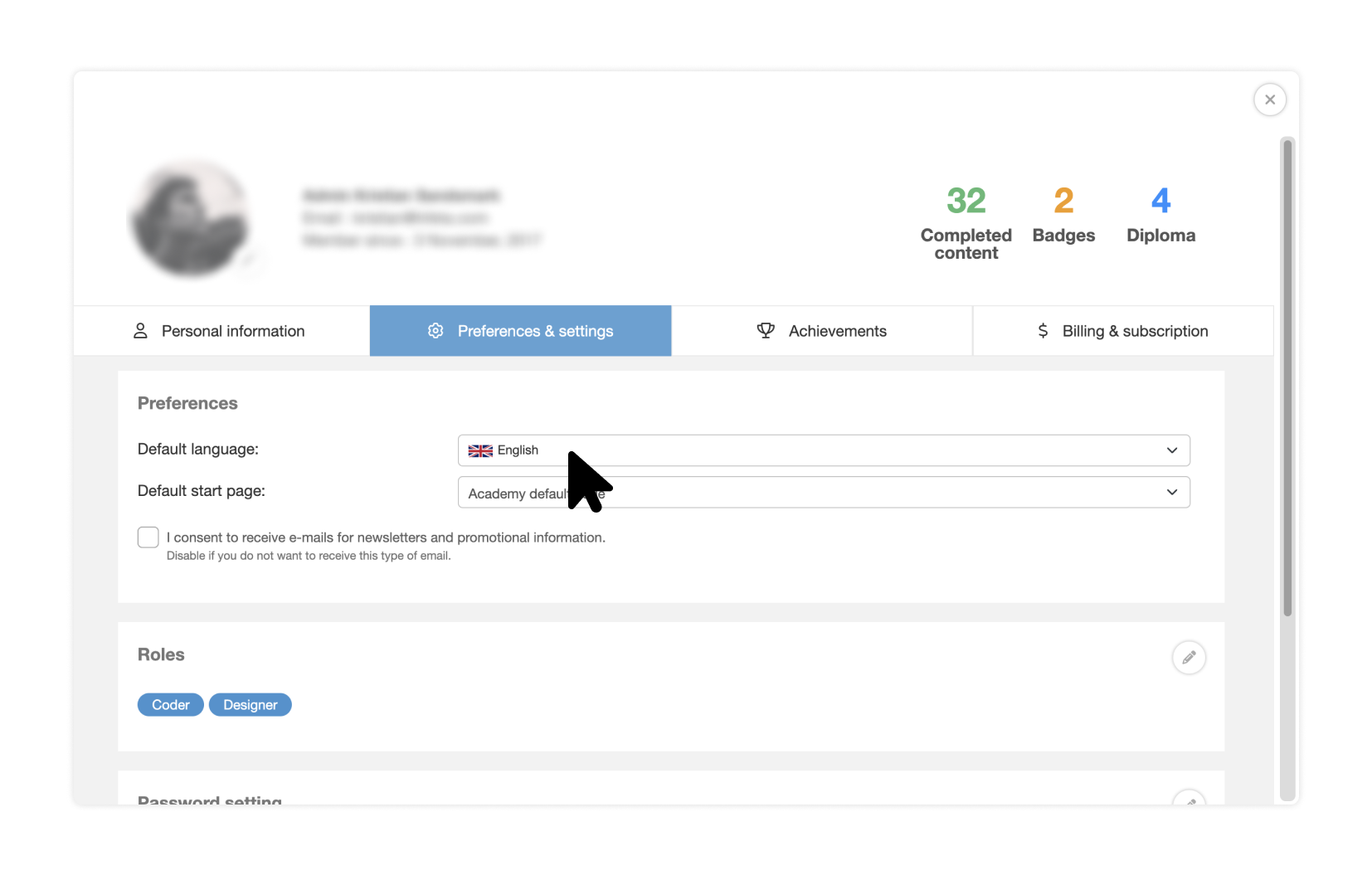 The default language dropdown will display a list of all the languages available in the academy that the users can select from.