This is a guide on how to add new content to your course assuming your course is developed using the container structure. For courses developed as a gameboard, we have a separate help article.
As a course administrators/facilitators, you can continue adding/editing your course with new content elements by following the steps described below:
Step 1
Open the course from home page or the catalog (in case the course is already published to catalog) and click 'Add new content' option always appearing after the list of current course elements.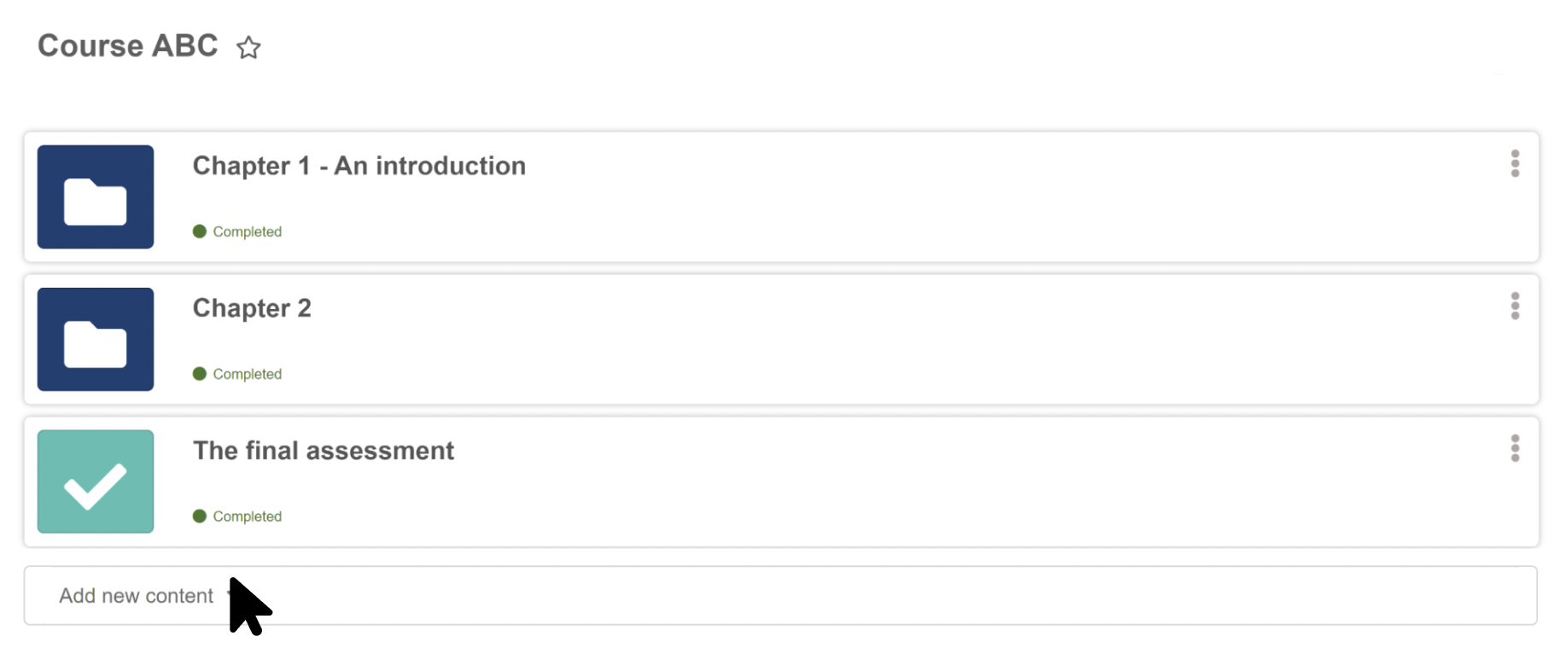 Step 2
You will be presented with the following 3 options. Select the respective option - you can either create a completely new content element from scratch or add an existing one.
Let us say you choose to add an already existing element.

Step 3
You simply choose which element needs to be added from the pop-up that opens and click 'Add'.
The element will be listed at the bottom by default. You can easily re-order it to any position in your course by clicking the 3-dots and then the move option: