As elaborated in this article, the academy administrators have the possibility to setup different roles, skills and interests as part of the academy settings.
Once turned on, the new users that will be invited to the academy, will be asked to fill-in this information as a part of their onboarding journey.
The academy administrators can of course decide whether it is mandatory for the new academy users to fill-in that particular information as a part of onboarding or they can choose to skip it and update this information later on.
Following are the steps involved for academy administrators to set-up onboarding preferences:
Step 1: Click the 'Admin' icon in the left side menu and then click 'Onboarding'.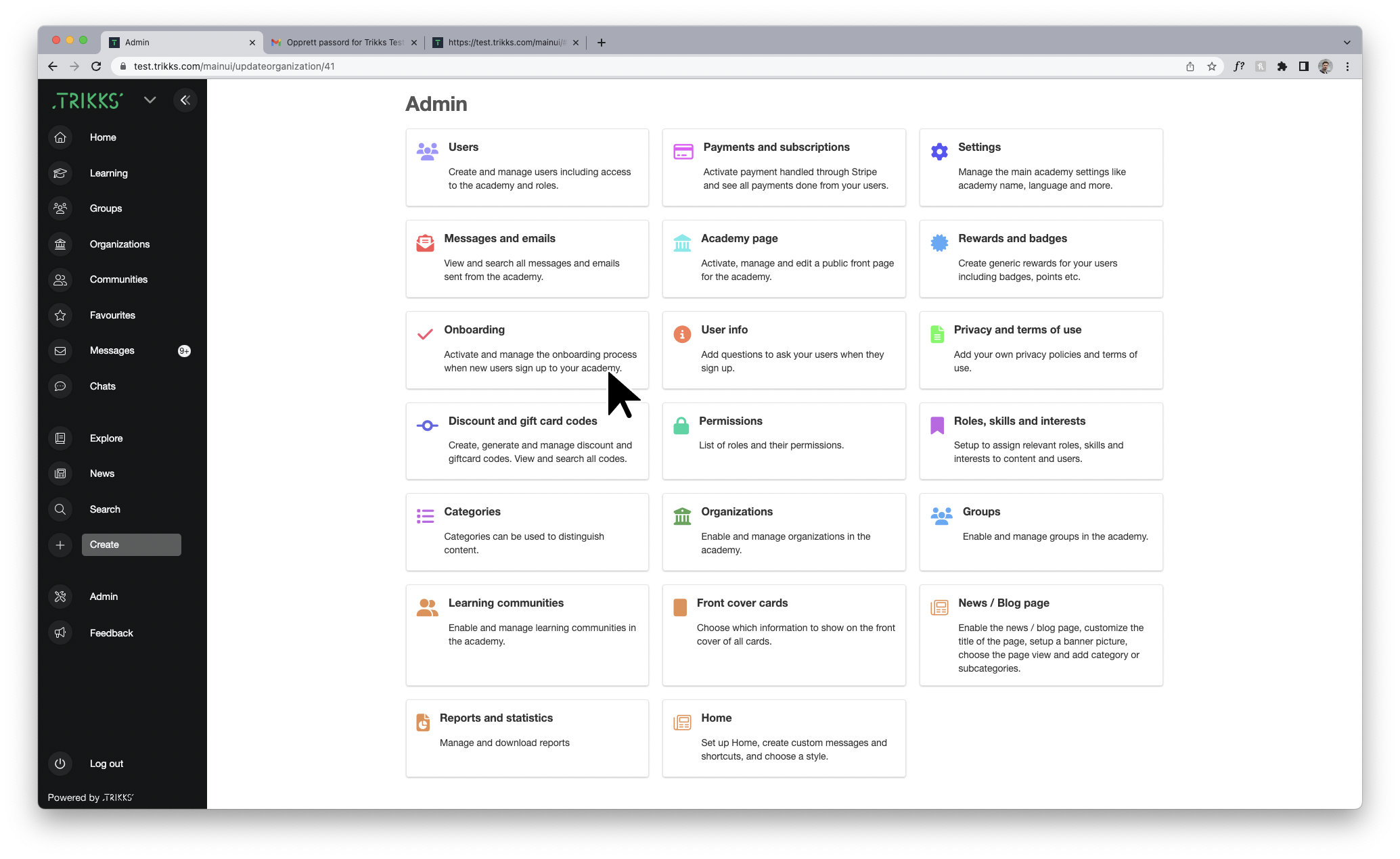 Step 2: Turning the onboarding option to ON means an onboarding pop-up will be presented to all the invited users who will be setting up a new account in the academy.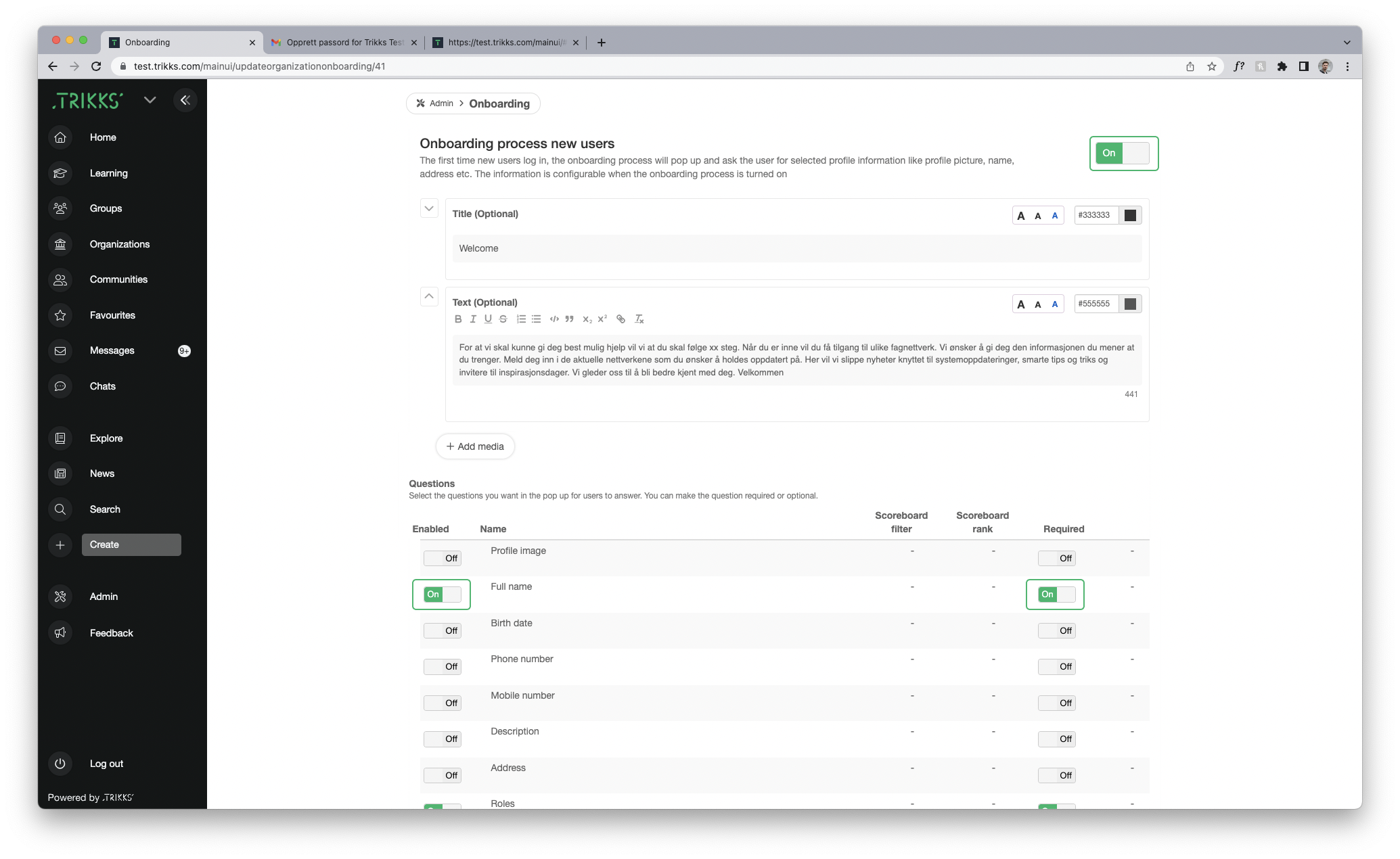 As seen above, academy admins can turn on what information will be presented for the user to fill-in into the onboarding process pop-up and make it as mandatory or optional to fill-in right then.

You also have the option to add an intro text, video or images as you wish. The order can also be adjusted with the arrows on the left side of the screen.
Notice that when it comes to adding roles, skills or interests related information in the onboarding pop-up, only those options will be presented that the academy admins actually have setup at an academy level.
So for example, if an academy does not have user interests setup, then the option to fill-in interests during user onboarding process will of course not be visible in this list: