Activate, manage and edit a public webpage for your learning platform!
In TRIKKS you have an opportunity to produce your own website that is public to all your users or to everyone who visits your domain. This can be particularly useful if you do not have a public website, but you can also use the page for internal information for your participants or as a landing page for your learning arena.
Part 1
You have access to your website in your admin area.
Press [Admin - Academy page]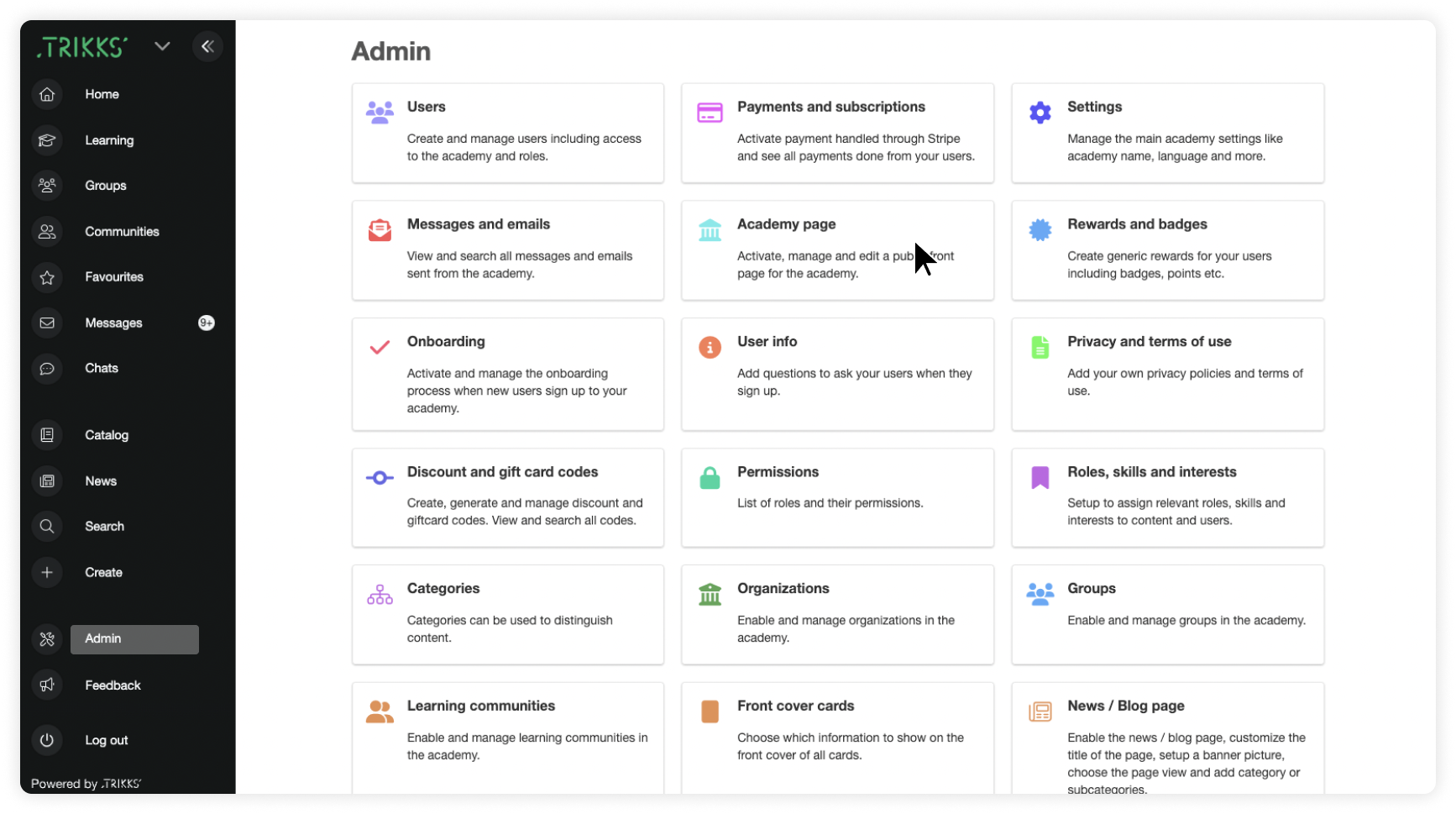 On the academy side, you have options and building blocks that are similar to those you have in the article tool. If you want to learn more about how to structure a website, you can find it here
Part 2
The website also has the option of having sub-pages or tabs if desired. And designed in the same way as in the article tool with familiar building blocks such as multiple columns.
Editing tabs can be easily done by editing tabs at the top of the page. Here you can add a link to the content and text for this link. You can also have a drop-down menu by adding multiple links under a tab.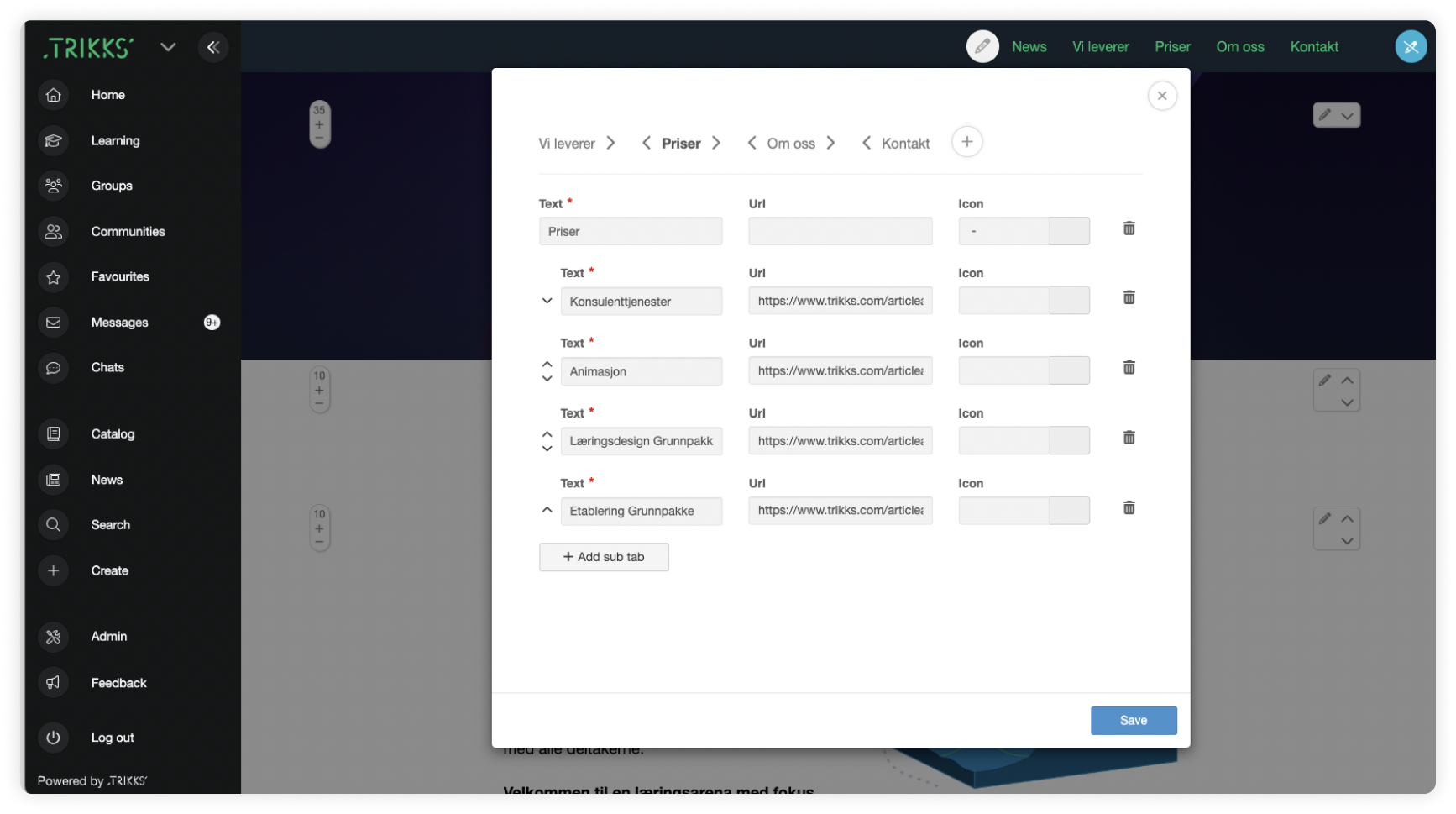 At the top, you can choose the order of the tabs using the arrows. At the top where it says text, you decide the name of the tab, while the url will be the link to where the tab will take you.
To create subpages/tab content, we recommend using the article tool. If you create an article tool with content and want to do this as a subpage, you can do the following.
Part 3
(Create an article tool - Press the 3 dots menu on the top right side - Select section in the drop-down menu, and turn on Public link and embedded code)
In addition, if you want an available top tab, you can turn this on. Copy public link and add this as tab url.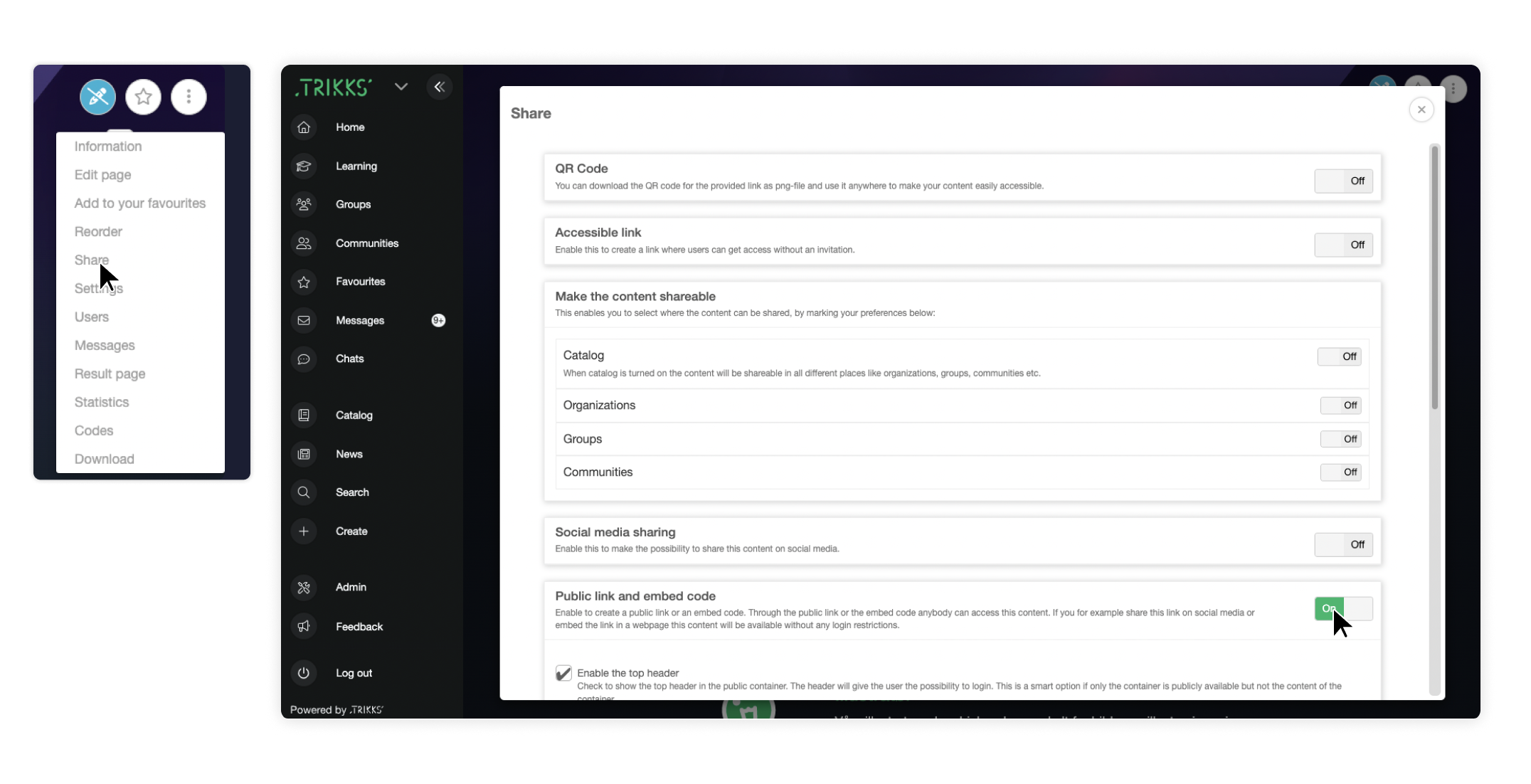 In order for the front page to be displayed to everyone who visits the domain, you must press (Admin - settings - visibility)
Here you will get the following settings.

If you want more information about the article tool, tools and setup, click here
This article will give you the info you need to set up styling tools
If you want more information about building blocks, click here
This article will walk through how to use buildingblock columns to set up content.