The TRIKKS platform offers the possibility to simply embed a content externally to, say, your own website or other HTML pages as desired.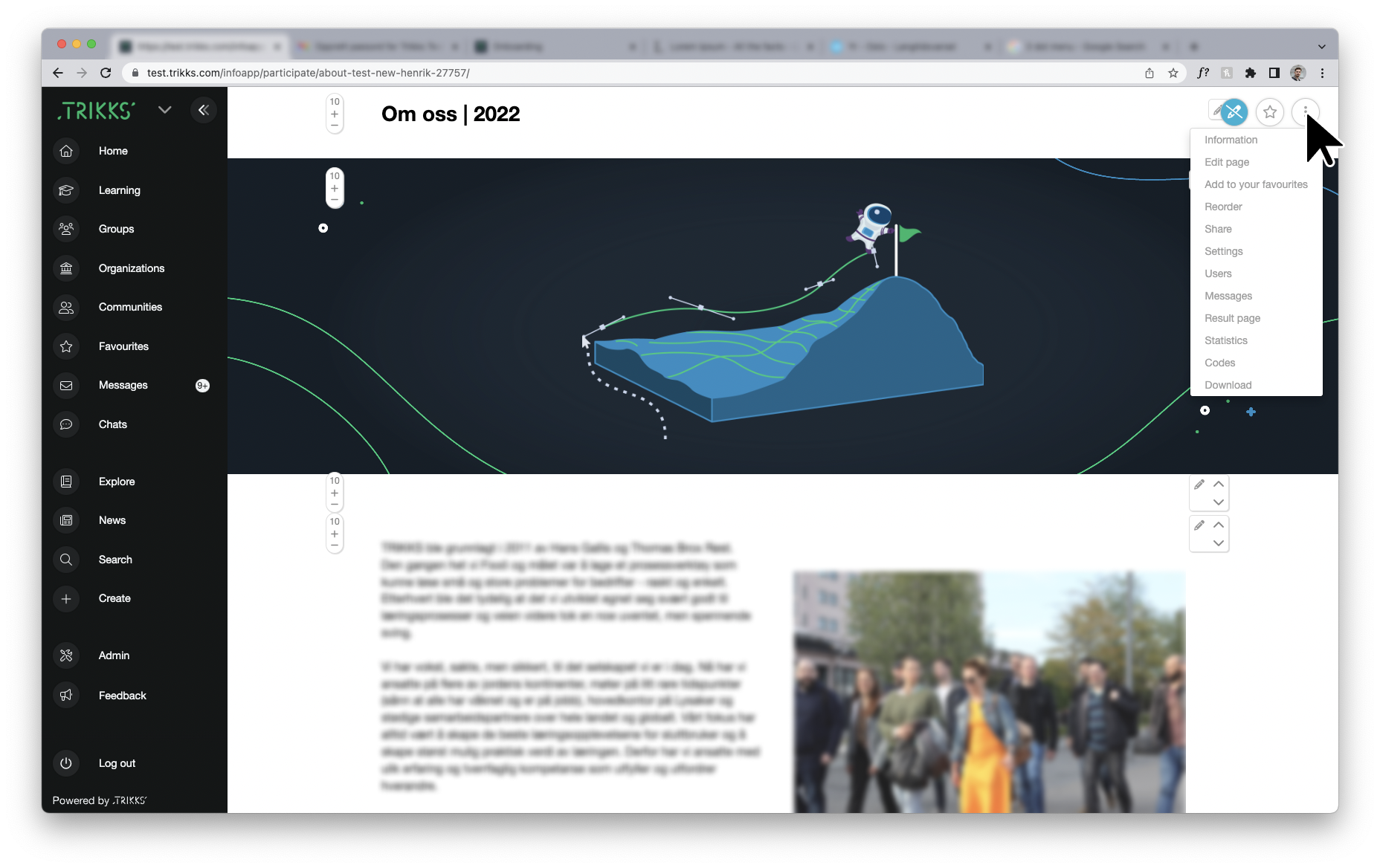 Step 1: As a content facilitator or administrator to an event or any other learning object that you have created using the TRIKKS platform, you can use the iframes codes as shown below to embed that content into external webpages.
Click on the Actions menu in the upper right corner, scroll down and click Share.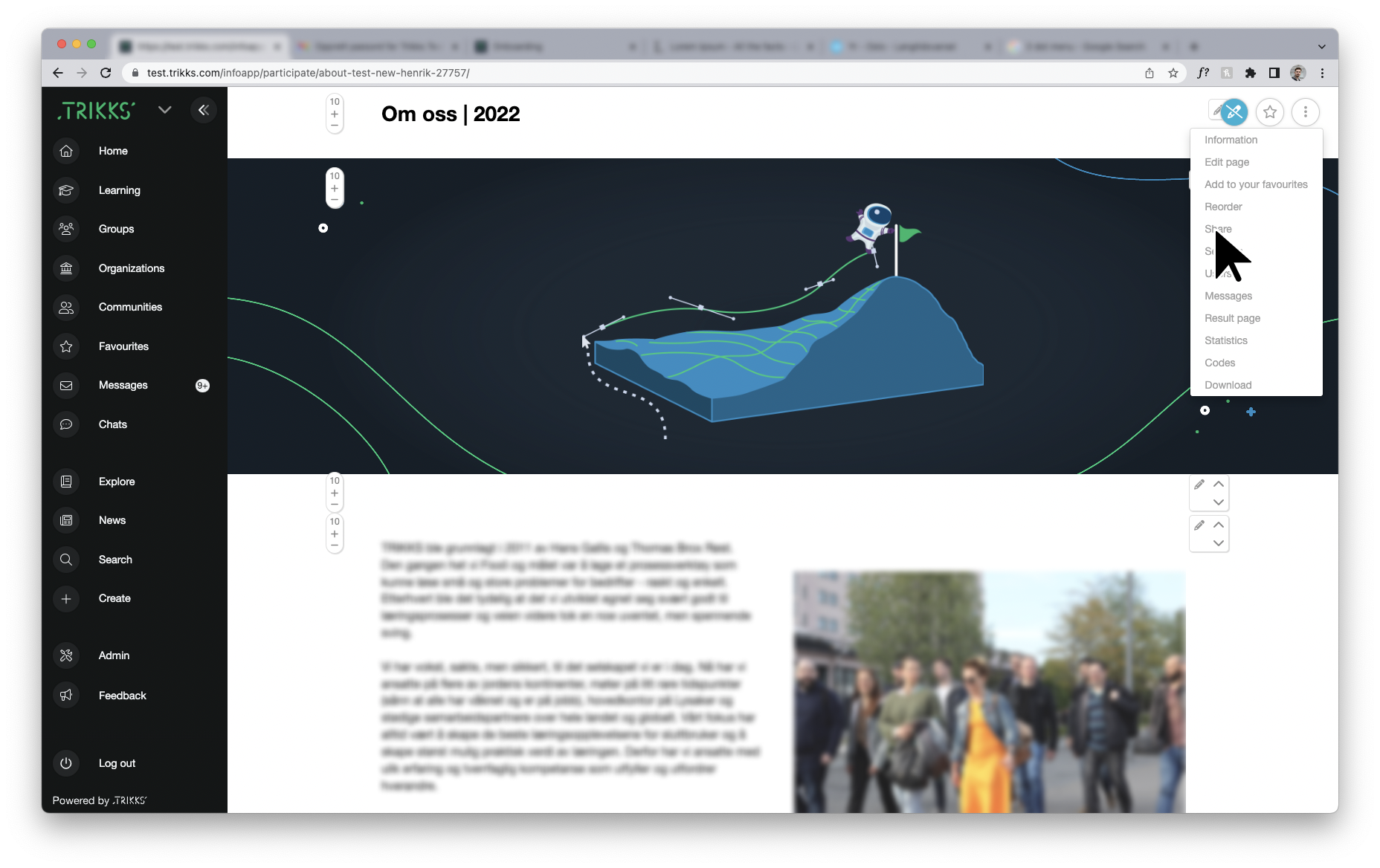 Step 2: In the pop-up that opens, scroll down and turn ON the option that says - Public link and embed code.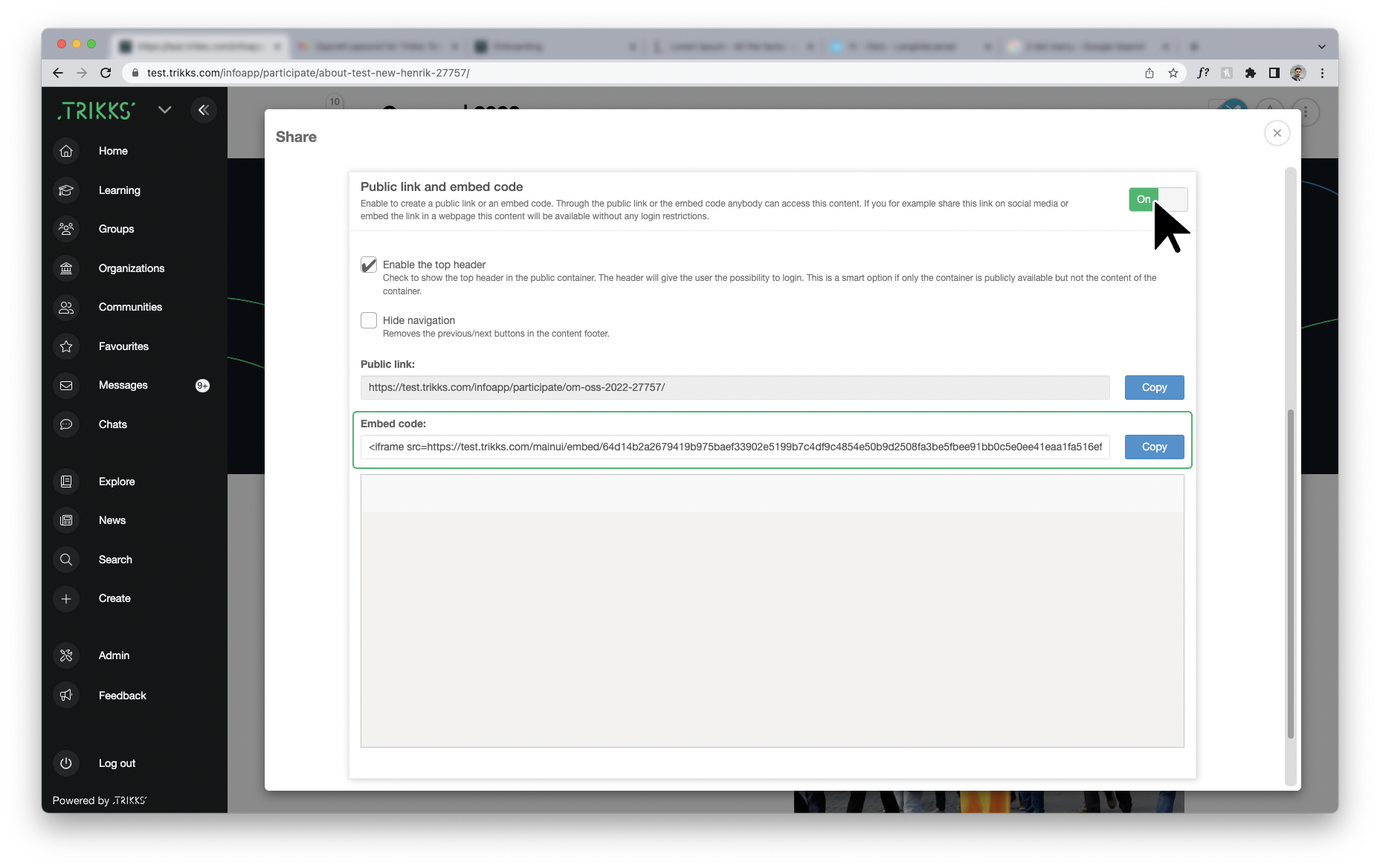 Step 3: Simply copy the embed code and paste it wherever you want this content to be embedded.
That is all you need to do for simply embedding your content externally.