Step 1: As a first step, select your course/content from your elearning tile or the Catalog and click the 3-dots menu.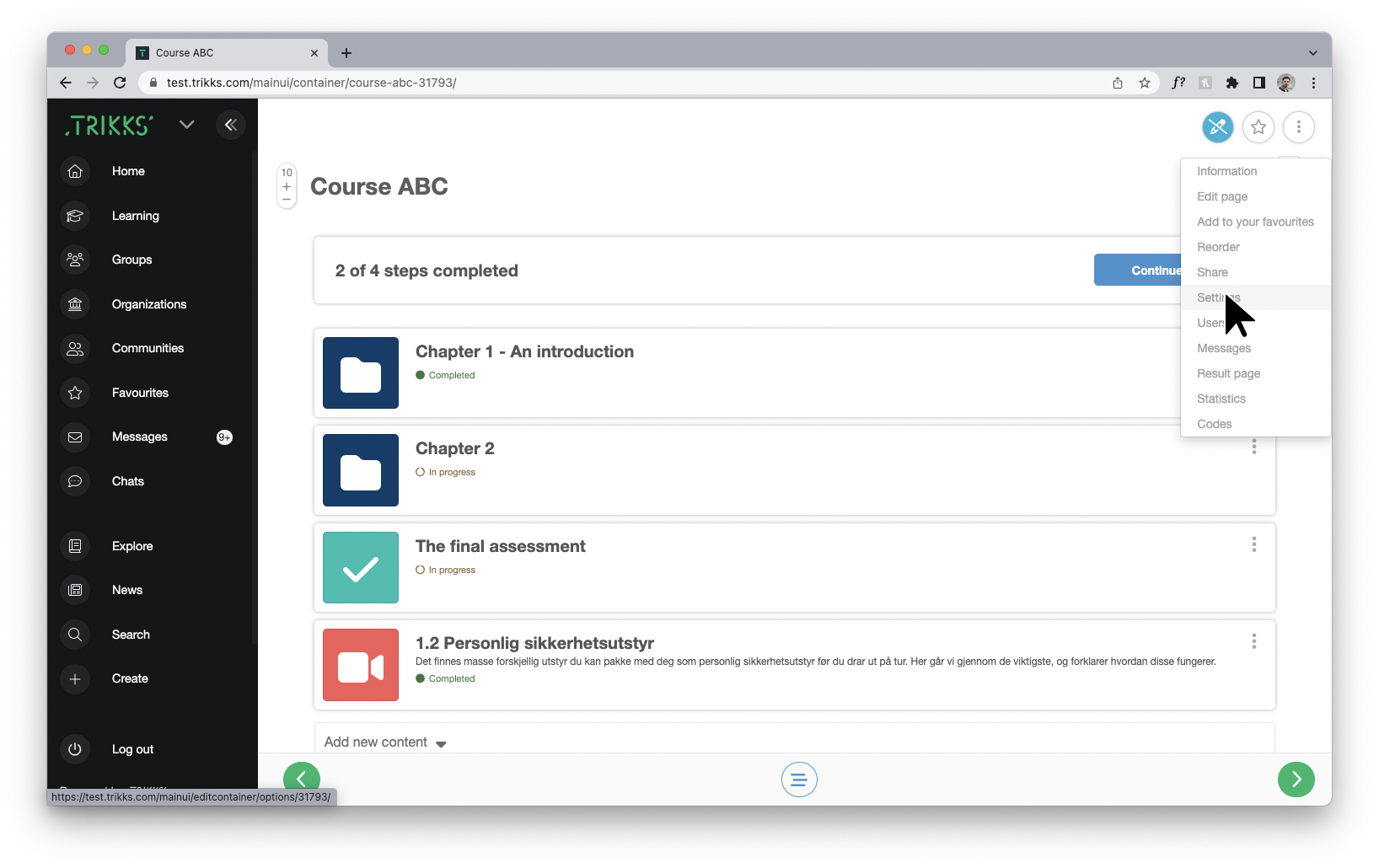 Step 2: Click the settings option. This opens up the settings menu as seen below.
Step 3: Scroll down through the options presented in the left under settings, to the option SCORM.
Step 4: Click SCORM, select the version that you prefer to download the package in and then click the export option.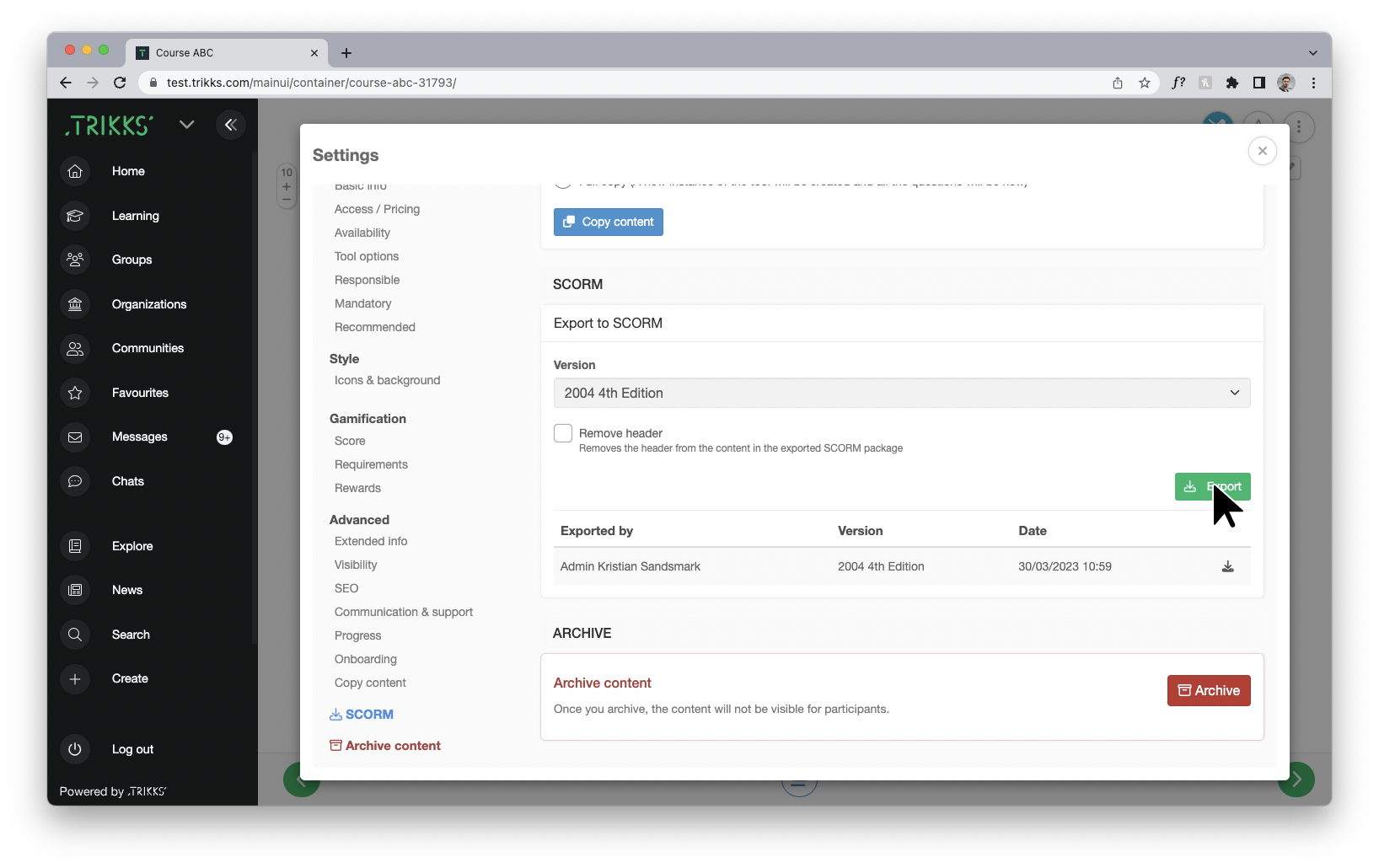 Step 5: You are almost done! You will see a pop-up notification informing you of an email you will receive with a link to download the zipped package.
Please note that in some cases, receiving the email with the download link might take a while, depending on the size of the content.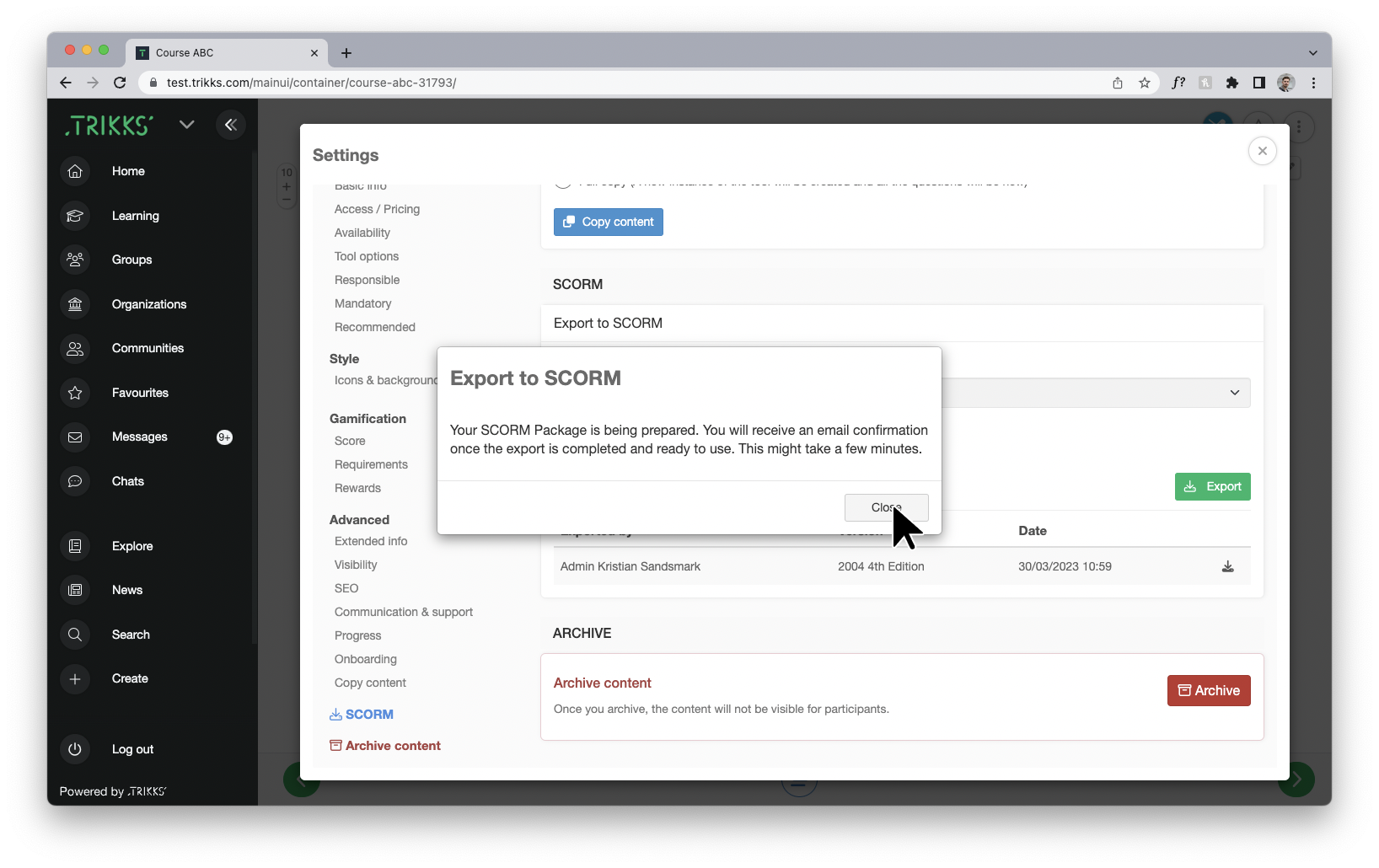 Once the package is exported, you can upload it to any of the SCORM-compliant LMS.
Note: The apps that currently support the SCORM download feature are:
Quiz

Info App

Video

Resource

Newsletter

Link App

FAQ

PDF

Form

Player app

Containers

Declaration app