You have the possibility to track your academy page with the below tools:
Google Analytics
Google Tag Manager
Facebook Pixels
Segment
Intercom
Open the left side menu, click "Admin" and then the settings card. On the settings page, scroll down to 'Tracking codes' and turn your chosen tracking tool on.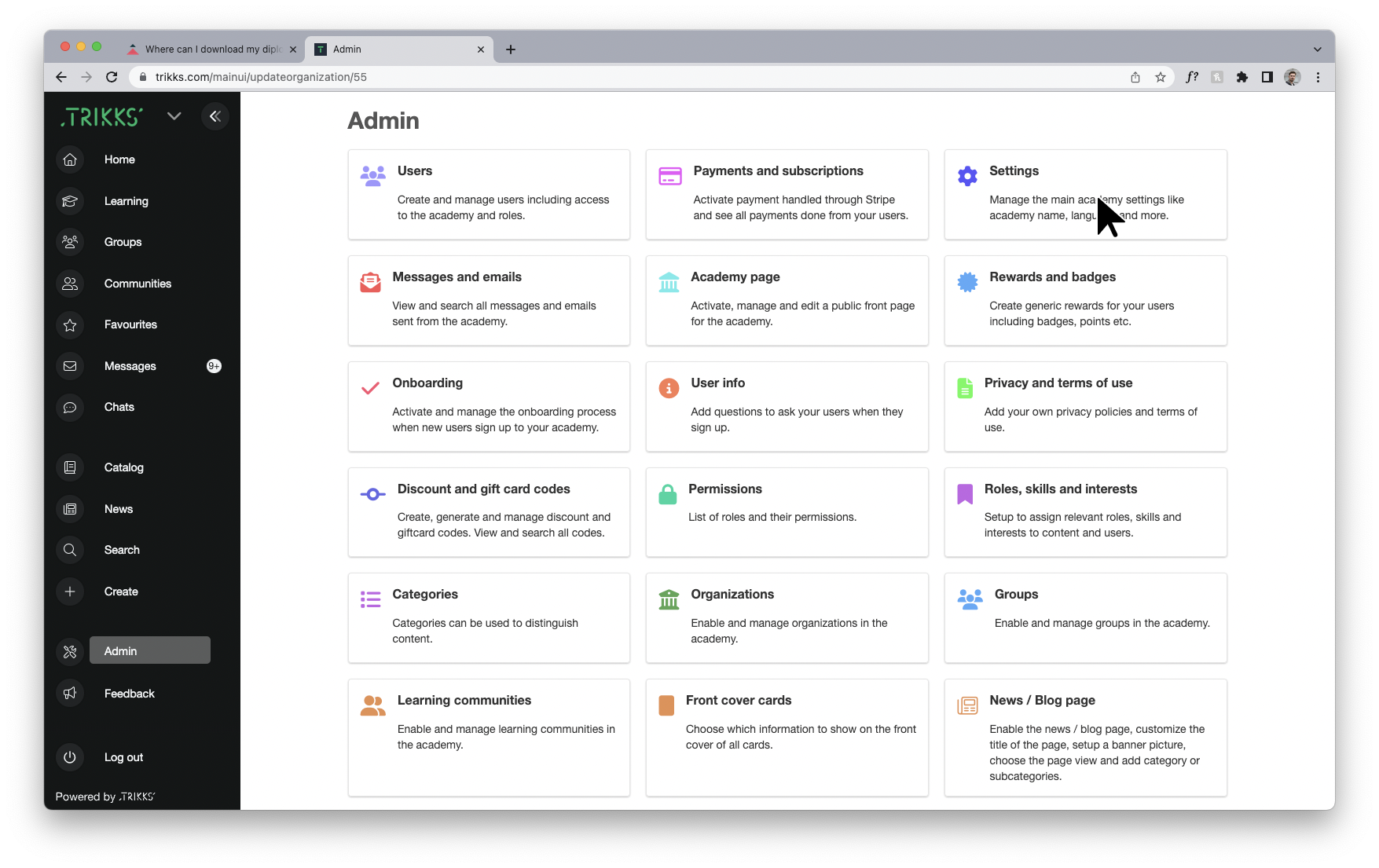 Then proceed with filling in the required details. The example below displays turning Google Analytics on and the information required thereby: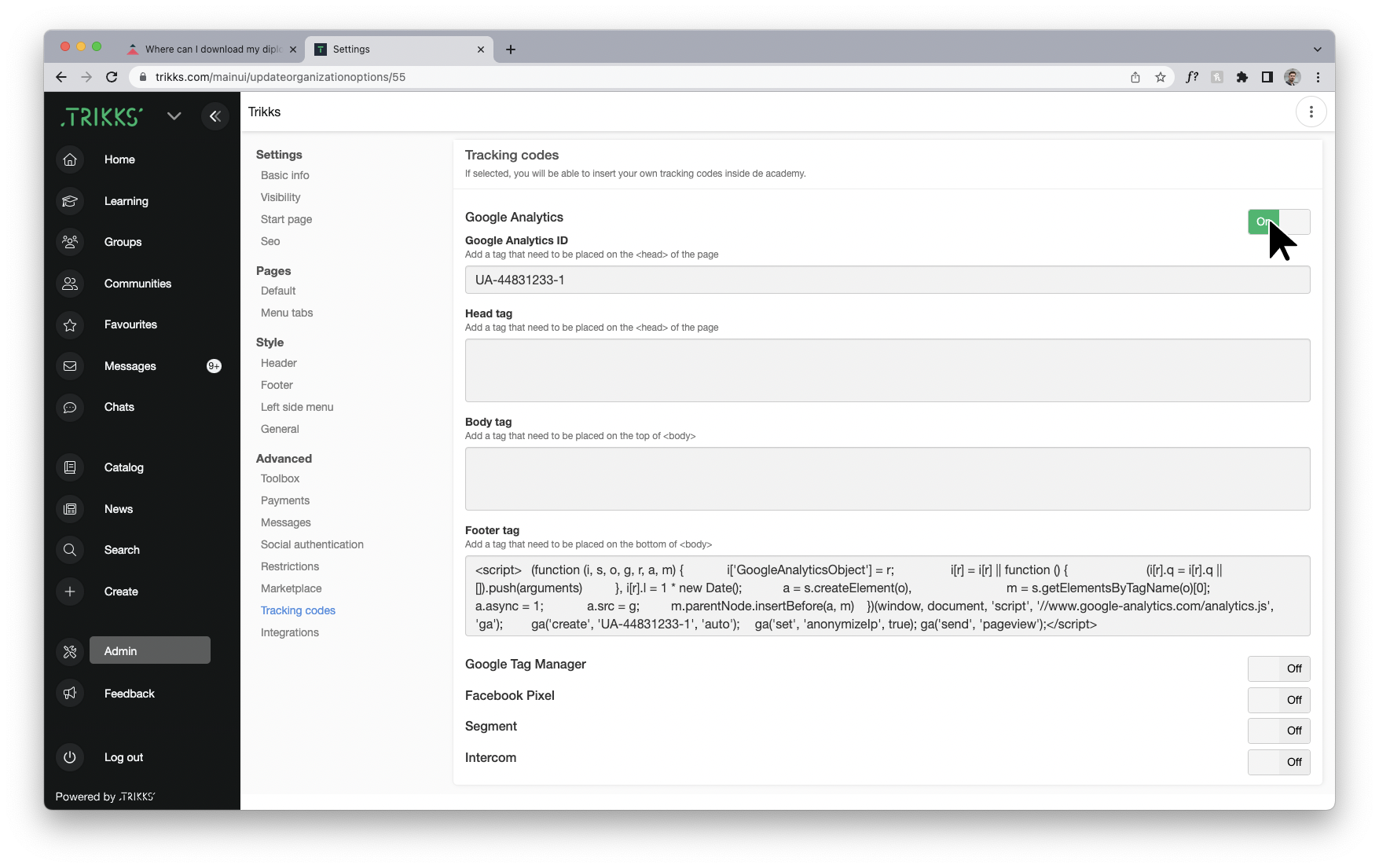 Be aware it might take some time for Google Analytics to show the required data.