TRIKKS offers a seemless integration support with external systems like Facebook Workplace and Attensi, making it easy for learners to access training resources and collaborate with peers.
This integration is achieved using the single sign-on protocols, allowing users to log in only once and then seamlessly transition between TRIKKS, and say, Facebook Workplace.
Here is how to enable it:
In the left sidebar, click 'Admin' option > Settings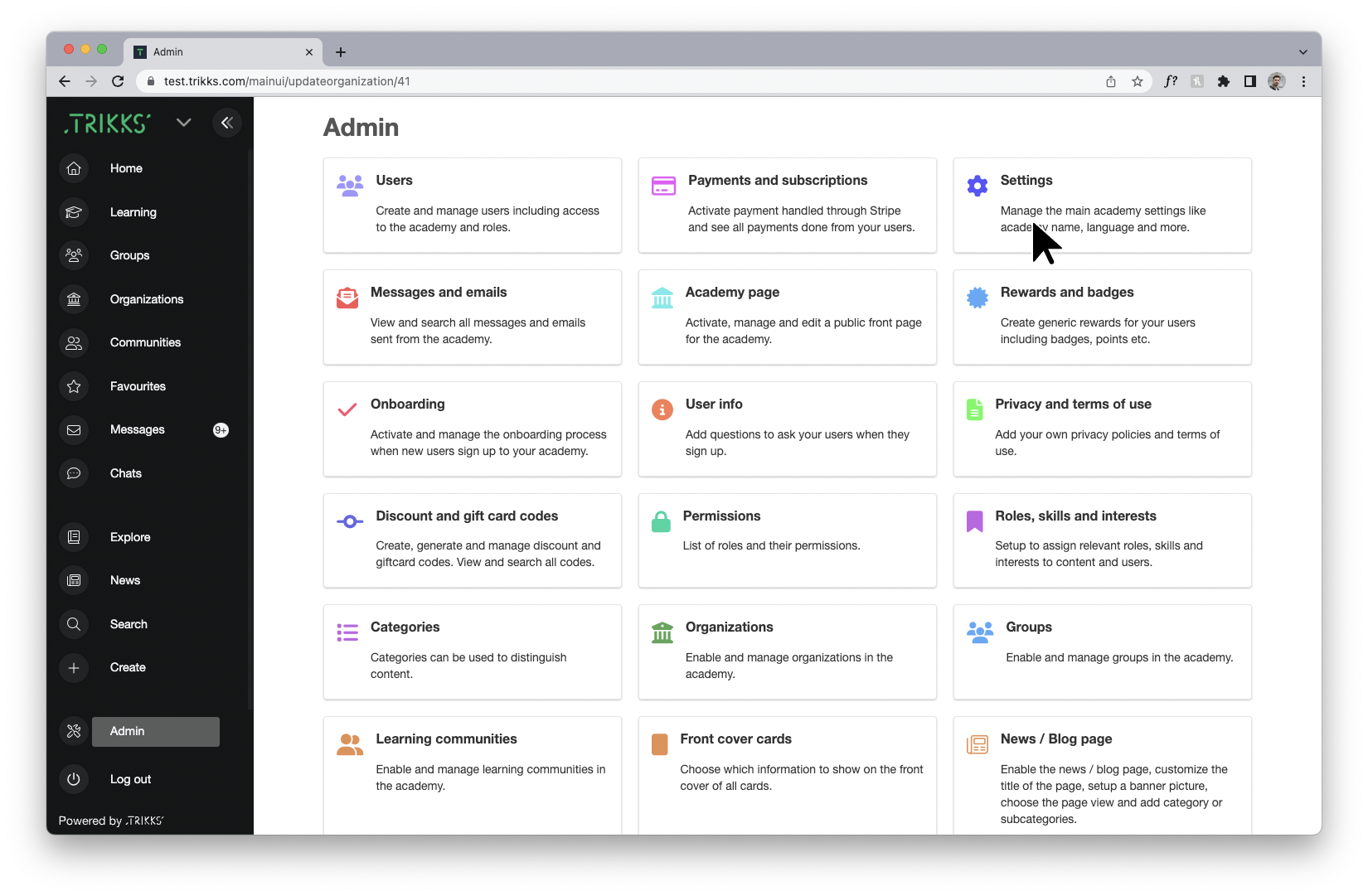 On the settings page, scroll all the way down to 'Integrations' listed under the advanced settings.
Under Integrations, turn on the desired integration option and enter the mandatory access token for integration to be implemented successfully.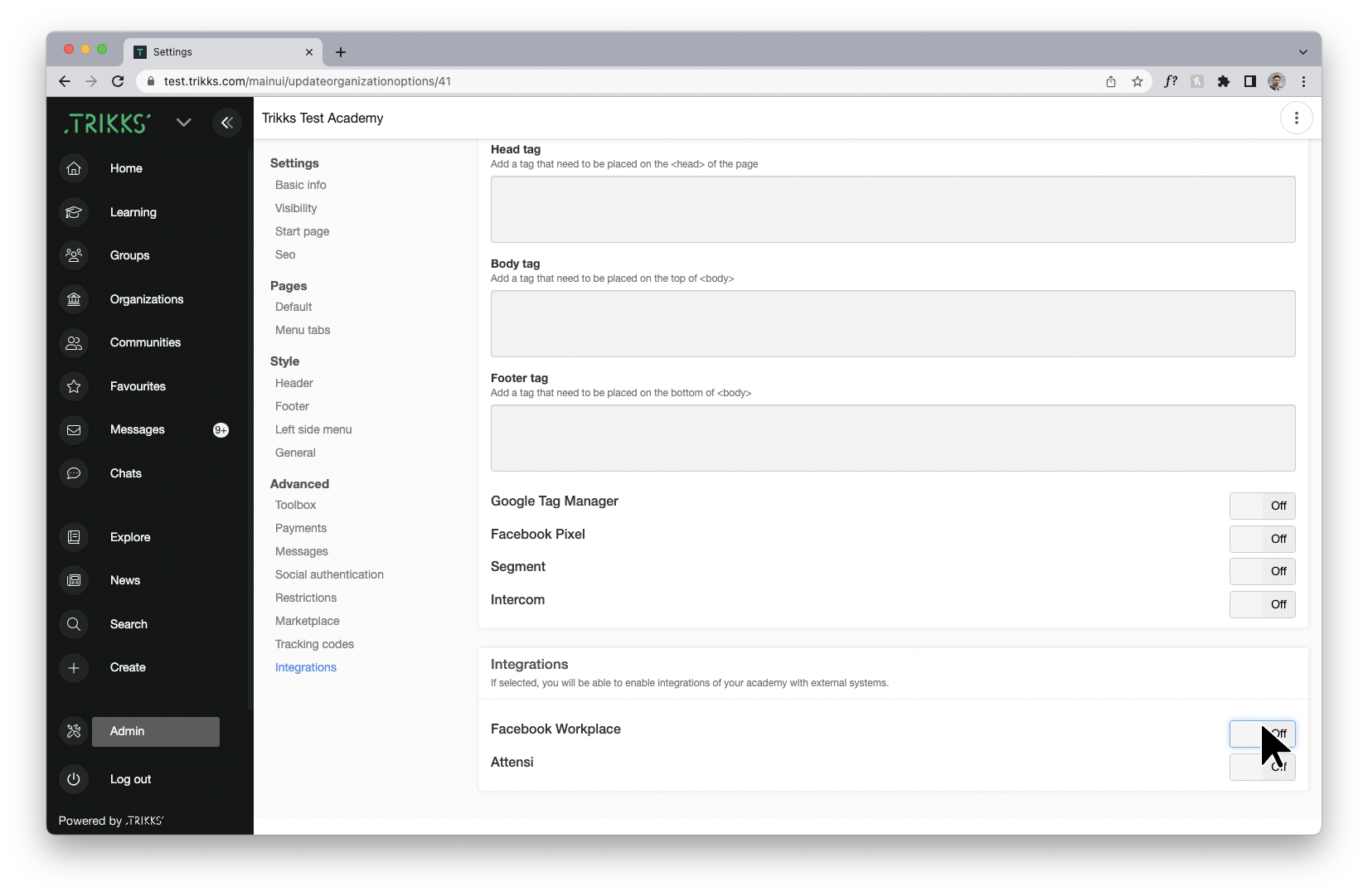 When Facebook Workplace is turned on, a sub-set of options will be presented that lets you set synchronization possibilities (both ways or one way):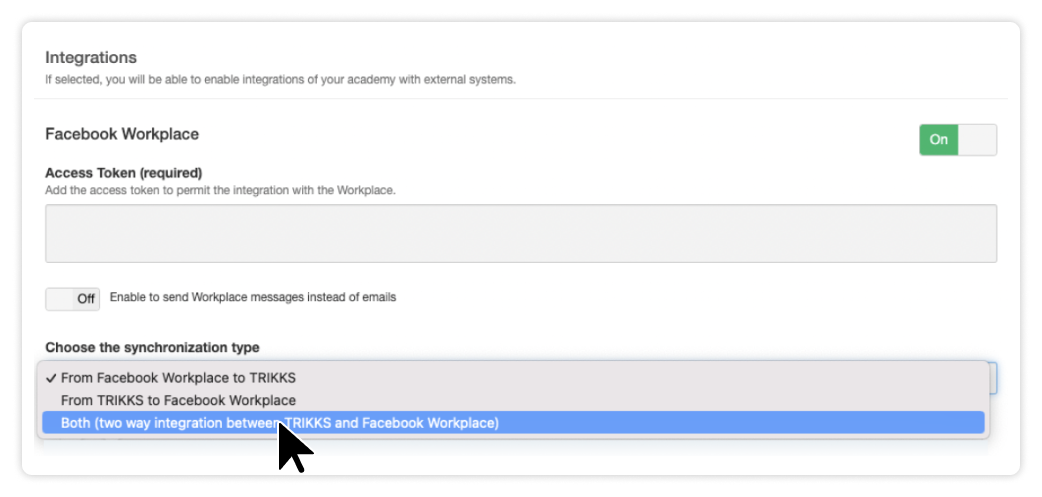 It is important to mention that let's say Facebook Workplace has been turned on, then we offer the following setting that is useful for the group admins to know of:
The possibility to turn on/off the standard acceptance dialog which appears when a user is invited to a new group or when adding new content to a group in TRIKKS.

Also, if a banner image has not been uploaded, then the academy logo is displayed by default.